Keeping your retail stores and commercial properties busy is ideal. The dirt, grime, stains, salt and water dragged by the minute, damaging your floors and fostering moisture, mold and mildew growth? Not so much.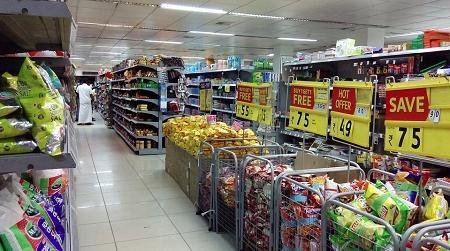 Retail Construction Stays on Schedule with Bone Dry Moisture Mitigation System
Construction of new commercial buildings is a time-consuming process, with every moment spent behind schedule resulting in lost profits. Pouring concrete substrates demands a lengthy curing process before wood, vinyl, tile, or carpeting can be installed. Without the appropriate curing time or vapor barrier, moisture locked in the capillaries and interstitial spaces can make its way to the surface and damage any material installed on the concrete subfloor.
Bone Dry Products penetrate into the concrete structure, filling capillaries while creating a vapor barrier to mitigate moisture and protect floor coverings. Applying Bone Dry Pro, the complete concrete moisture mitigation solution, to your commercial cement subfloors shaves weeks off the construction schedule so you can get the job finished on time, if not sooner.
You can use Bone Dry Pro to protect your retail store or commercial property's roofing system, too! Don't take a chance on your building's roofing system letting you down and ruining your merchandise with mold, mildew, moisture and exposure to the elements. Bone Dry Pro shields against moisture-related roofing problems like insulation saturation, delamination of adhered systems and corrosion risk to metal components.
Open Your Doors Sonner with Bone Dry Pro Admix
When you're laying the concrete at your retail store or commercial property, throw in Bone Dry Pro Admix. Unlike most concrete sealers, Bone Dry Pro Admix doesn't require a separate application or additional waiting time to waterproof your concrete- just incorporate Bone Dry Pro Admix right into your cement at the batching plant or in the truck and watch your concrete cure perfectly. Your investment is protected with our lifetime flooring and roofing system replacement warranty.
Bone Dry Pro Admix is compatible with normal and lightweight concrete and is free from silicates and alkalis. Made of colloidal nano-silica, Bone Dry Pro Admix is VOC-free and stops the path of moisture vapor transmission (MVER). With Bone Dry Pro Admix, you can eliminate waiting time and on-site moisture testing to save money and get your cash flow started sooner.
Bone Dry Pro Admix is perfect for protecting:
Polished concrete flooring
Roofing systems
Adhered coatings
Concrete underlays for wood, vinyl, or tile flooring
Bone Dry products have been used to seal concrete substrates in a variety of retail buildings, including:
Bone Dry Products Provide Complete Moisture Solutions
Bone Dry's line of products cover all of your commercial concrete sealing and waterproofing needs.
Dry up Your Moisture Concerns Once and For All with Bone Dry
Don't risk getting a reputation as the store with the moldy, buckling floor. Set your retail stores and commercial buildings apart and renew and protect your existing concrete floors by keeping them Bone Dry.