Concrete Sealers for Garages and Car Dealerships
Protect concrete floors from automotive fluids and oils with EM Coating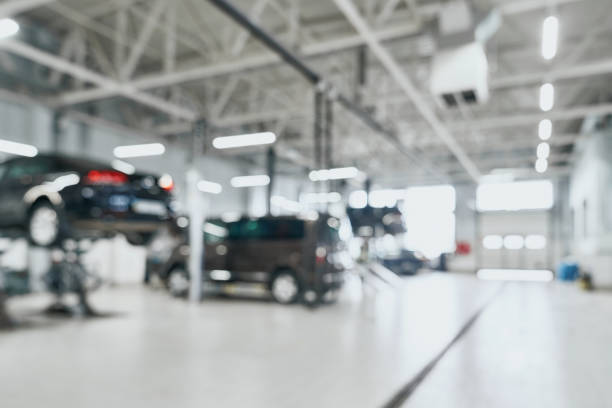 Protecting your garage or dealership floors comes with unique challenges. Auto shops need to protect their concrete floors to maintain a functional, safe and clean work environment, while dealerships need their floors to stay in pristine condition for customers at all times.
Bone Dry brings industry-leading warrantied protection to seal out moisture in your concrete auto shop or dealership floor and toughen your concrete to resist stains, bacteria, mold and more.
Penetrating Sealers for Garage Floors
For new and existing concrete floors topped with wood, tile or carpet, penetrating sealers like Bone Dry Pro seep into and bond with the pores of concrete surfaces. Improperly installed or maintained vapor barriers can result in moisture absorption in concrete slabs, leading to:
Sweating
Mold & mildew growth
Failure of urethane, latex, acrylic, and water-based adhesives
Protect Your Showroom From Stains and Moisture Damage
Brick and cinderblock structures will also benefit from EM Coating's stain-blocking technology, locking in calcium carbonate, silicate and salt to prevent efflorescence. Waterproofing the surface also prevents mold growth caused by water seeping into walls and floors. EM Coating can prevent discoloration caused by:
Manganese Stains – A brown discoloration originating in the mortar between bricks. Manganese oxide is used to color brown, tan, gray, or black brick; as it dissolves it can work its way to the surface of brick.
Vanadium Stains – Often appears as a green or yellow stain on brick surfaces, usually on white, red or buff-colored brick.
Efflorescence - A white or gray crystalline salt deposit that forms on the surface of unsealed brick and cinderblock.
Exterior Stains – Improperly sealed surfaces suffer from mold and algae problems that discolor the surface. Nearby materials that oxidize and rust can also stain exterior surfaces.
Bone Dry sealers can inhibit mold and mildew growth while permanently waterproofing the surface. Newly poured concrete treated with Bone Dry Original, Bone Dry Plus or Bone Dry Pro will cure faster, shortening downtime on new projects.
Get Better-Than-Epoxy Results With Our EM Coating
Considering using an epoxy or other resinous flooring system? Use our VOC-free epoxy-modified concrete coating. Applying Bone Dry EM Coating produces a fresh, new look to even older structures by providing a smooth semi-gloss sheen. EM Coating can be applied as a chemical-resistant waterproofing coating to both horizontal and vertical surfaces and protects against fading caused by UV rays. EM Coating provides:
Added strength
High resistance to motor oil, anti-freeze, gasoline, brake fluid and alkaline cleaners
Powerful heat resistance
Unbeatable water, stain and weather protection
Bone Dry's Commercial Concrete Sealers & Moisture Mitigation Products for Garage Floors
The Complete Bone Dry Pro System
The Bone Dry Pro System contains everything contractors and masonry workers need to protect concrete flooring. Each package is customized to your specific needs and can contain Bone Dry sealer, primer, applicators and sprayers, safety equipment and more. Call us at 262-694-9748 or contact us today for more information.