Homegoods Store - Salisbury, MD
Product: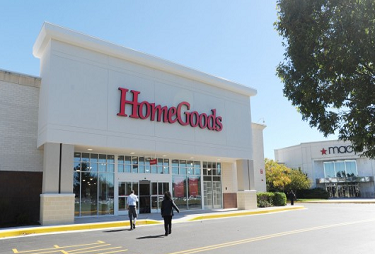 Bone Dry Seals Home Decoration Retail Store
On October 23rd, 2016, the residents of the city of Salisbury, Maryland began shopping at the newly-opened Homegoods home décor retailer in The Centre at Salisbury shopping mall. While shoppers were perusing decorative items like picture frames, hand towels and a plethora of scented candles, the real action (from Bone Dry's perspective) was happening beneath their feet.
Before the LVT floor covering could be laid down, the construction crew needed a concrete moisture mitigation solution to keep the store's floors safe from damage caused by dampness in the substrate.
The crew turned to the Bone Dry Pro System, which includes the Bone Dry Pro concrete sealer – the ultimate in penetrating chemical vapor barrier sealers. Bone Dry Pro is mixed with a quick drying agent to reduce curing times, and antimicrobial additives to guard against organic growth. It penetrates deep to fill interstitial spaces, creating a permanent moisture barrier. Bone Dry Pro is backed by a 20-year product warranty against moisture-related failures for commercial floor coverings.
Bone Dry Pro System – the Total Package for Commercial Concrete Sealing
Our Bone Dry Pro System comes with everything a contractor needs to complete a large-scale commercial concrete sealing project. The system includes free 2-day pallet shipping anywhere in the lower 48. In a single delivery, you'll receive all the Bone Dry Pro you need to finish the job, plus our Etch-A-Crete concrete etching solution.
Full Protection for Mineral-Based Building Materials
Bone Dry has a complete line of products to help prevent water and moisture damage in building materials. From sealing porous cement block walls in a basement to adding a semi-gloss stain-preventing surface coating to a garage floor, Bone Dry Products has the ultimate solution for moisture-related concrete damage. Some of our protective sealants, coatings and surface prep products include:
Penetrating Sealers: Deep sealing action to stop moisture from surfacing –
Concrete Preparation Products: Etch hard-troweled concrete and seal porous cement based structures –
When you need professional quality moisture mitigation products, whether you're building the next Maryland Homegoods store or protecting the floors in a new home, Bone Dry Products is the supplier for you.
Read More News on Concrete Sealing Products and See More Real World Projects →