Concrete Sealers
Bone Dry Permanent Penetrating Concrete Sealers provide a unique vapor barrier for waterproofing concrete and dense cement masonry products.
ASTM E-96 for water vapor transmission and ASTM F 1869 calcium chloride third party test results available upon request.

Appearance of concrete will look unchanged after application.

Coverage: 220 Square Feet per gallon (Conservative Estimate due to concrete porosity)
Concrete Sealers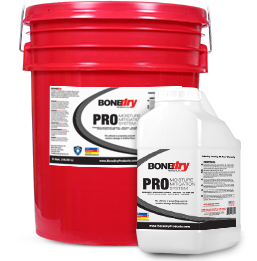 Part Number: -
SKU: 6-1
Call for Pricing or Request a Quote Below
Commercial-grade moisture mitigation package for large-scale applications on new or existing concrete.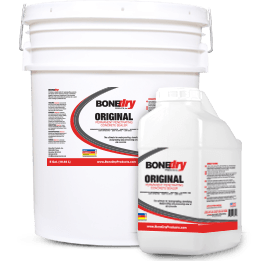 Part Number: -
SKU: 1-1
Starting at $75.00
The Original Permanent Penetrating Concrete Sealer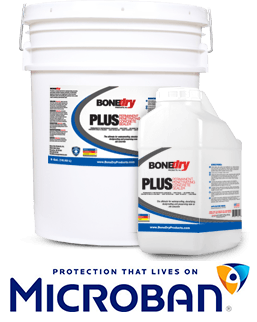 Part Number: -
SKU: 2-1
Starting at $85.00
Original Sealer with added antimicrobial protection