TSI Technical Services – Oak Harbor, WA
Product:

Bone Dry Pro Provides Concrete Floor Protection in the Largest Facilities
TRICO has teamed up with Bone Dry to build a 100,400 sq ft. facility for TSI Technical Services in Oak Harbor, WA, a company aimed at providing customers in all industries with quality electronics. The new building opened in December 2018, and has a concrete tilt-up construction which will include administration offices, a loading dock, and an 80,000 sq ft. production area for maximum efficiency and innovation.
Bone Dry Pro was applied to ensure the new concrete floor for this building wouldn't be susceptible to moisture damage. Moisture seeping through the structure to the surface of large concrete substrates can irreversibly damage the floor, and even make it unsafe to use. The expert mitigation solutions provided by Bone Dry Pro will protect their concrete floors for years down the line!
Bone Dry Pro has a 20 Year product warranty against concrete moisture-related failures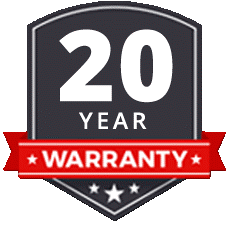 Complete Permanent Concrete Sealing Solutions with Bone Dry Pro
Bone Dry Pro sealer creates a permanent seal deep in freshly-poured concrete flooring and minimizes dusting, hardens substrates, and prevents mold and mildew growth. Our Bone Dry Pro sealer can work alongside tight schedules since it can be applied at least an hour after fresh concrete is poured – TRICO's construction team benefited from the fast and easy application of Bone Dry Pro, and your next project will benefit too!
Bone Dry Pro is the most effective penetrating moisture mitigation system on the market. It can:
Be applied to new and existing concrete surfaces
Be applied at the pour
Have floor coverings installed as soon as 14 days from the concrete pour date
Cost Effective Solutions to Moisture Mitigation Problems
Other concrete sealers don't work as well as Bone Dry Pro since they don't penetrate into the pores of the concrete to create an impenetrable waterproof barrier against moisture, mold, and bacteria. When properly applied, Bone Dry Pro will prevent moisture-based failures and damage with a 20-year warranty.
Your concrete floor will always be protected with a new, permanent waterproof barrier just below the surface, and the speed with which it can be applied can save days on the job.
Check out our entire line of moisture mitigation solutions here:
Penetrating Sealers: Deep sealing action to stop moisture from surfacing –
Concrete Preparation Products: Etch hard-troweled concrete and seal porous cement-based structures –
---

"We are very happy with the Bone Dry system. As you know, with such an aggressive schedule, the concrete didn't have time to fully cure before floor coverings needed to be placed and having your team in here to lay the product in the entire office area on swing shift helped save the project schedule and, as we say around our company, "thrill the customer". Mark us down as another happy customer!
With schedules being pushed like none other these days, I am sure we will be reaching out to you and your team on future projects for more product."
-Peter Johnson, Project Engineer TRICO
Learn more about TRICO at www.tricocompanies.com
Read More News on Concrete Sealing Products and See More Real World Projects →